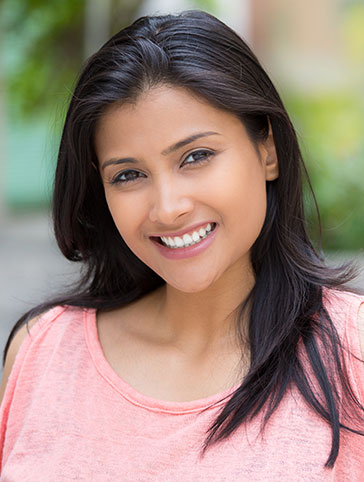 Gynecology & Women's Wellness Services​
We offer annual gynecologic exams and pap smears, which includes breast exams, pelvic exams, ordering of mammograms, bone density scans and blood tests, filling routine prescriptions and overall discussion of lifestyle.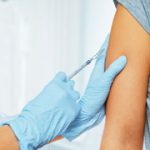 Immunization Recommendations
Click Arrows to Learn More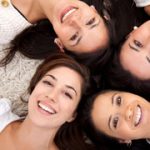 Routine and Yearly Examinations
Click Arrows to Learn More
An annual wellness exam is an important part of health maintenance. At your annual exam you will be asked for information about your current health and medical history. You will also receive a physical exam likely including a pap smear and pelvic exam.
When you come for your appointment please have ready information about current medications, allergies, and any recent health screenings or vaccinations to ensure that your health file is up to date.  Information about family history, especially cancer history, can be very helpful at these appointments.
At this appointment, referrals for any further laboratory services, screening exams (mammogram, bone density scan, colonoscopy), or specialist appointments can also be addressed. Your annual exam may also be a time when any medications that you receive from this office can be reevaluated and prescribed again if indicated.
Please print out forms, fill out, and bring to the office. This will expedite the check-in process at your upcoming appointment.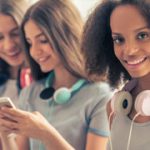 Adolescent Gynecology & Counseling
Click Arrows to Learn More
We see patients of a wide range of ages including adolescents. We understand that this is an age where many questions and concerns arise about body changes and sexual health. We strive to be extra sensitive to the unique needs of this population of patients and our goal is to be a place where young women feel comfortable establishing a regular health care routine.
We perform annual wellness exams on adolescents and see them for a variety of concerns including, but not limited to: menstrual cycle, breast changes, vaginal infections, contraception counseling, and sexually transmitted infection screening and treatment.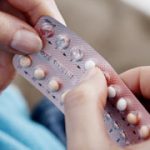 Contraception Counseling, Prescriptions, and Procedures
Click Arrows to Learn More
We offer a range of contraception options including both reversible contraception (such as prescription birth control pills, Nuva Ring, IUD placement, Implanon insertion, and Depo Provera injections) and permanent contraception. A choice of contraception is best made by taking into account personal and family medical history, any current menstrual concerns, as well as what method best fits into a patient's lifestyle and preferences.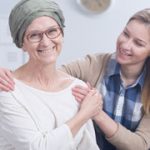 Family & Genetic Cancer Screening
Click Arrows to Learn More
Approximately 5-10% of all cancers develop because a person inherits a genetic mutation in a way that encourages the disease to grow. Individuals with these genetic mutations are more likely to develop certain cancers, often at a much earlier age than the general population.

Medical management of people with a higher cancer risk/hereditary risk can be very different than that for people with a lower cancer risk/general population risk. By working with your health care provider, you can determine if your family history suggests increased risk for a hereditary cancer family syndrome. An individual with a personal and/or family history of multiple cancers on the same side of the family, breast, colorectal, or endometrial cancer at age 50 or younger, rare cancers at any age such as ovarian, male breast cancer, and triple negative breast cancers are examples of red flags to indicate the need to assesses for hereditary cancer. Here at Renaissance Healthcare for Women, we offer hereditary cancer testing. Testing analyzes genes associated with cancer risks, thereby providing critical information to make optimal medical decisions and take action in building a personalized cancer risk-reduction plan. Results reports can be positive or negative for genetic mutations known to increase cancer risk. Management recommendations for specific cancer risks are generated on the basis of well-established and respected medical guidelines. Ultimately, the information provided allows proper management of your cancer risks.
At Dr. Barbi Phelps-Sandall's office we are pleased to be offering a personalized breast cancer risk assessment test that predicts risk of sporadic, estrogen receptor positive breast cancer. Clinical risk factors and genetic markers are combined to form an integrated risk.
Breast cancer is the second most common cancer among women in the United States. 1 in 8 women (12%) in the U.S. will be diagnosed with breast cancer during her lifetime.
Certain risk factors may increase your risk of developing breast cancer. These risk factors may include things you can change, such as diet and exercise, and things you cannot change, such as your gender and age. Key risk factors for the most common type of breast cancer (sporadic or nonhereditary breast cancer) include: a women's age, age at first period, age at first childbirth, breast feeding, history of breast biopsies, and family history of breast cancer.
Detected early, breast cancer has a high survival rate. That is why it is important to know your risk so that steps to reduce your risk or detect breast cancer early can be implemented. While many breast cancers cannot be prevented, there are things women can do that can reduce the risk of developing breast cancer or increase the likelihood of early detection if breast cancer does occur. By determining your risk using individualized testing we can determine the breast cancer risk reduction and screening plan that is right for you. The test is a cheek swab-based test that is collected in the office. A blood test is not required.
Contact us to schedule an appointment with us to have your individual breast cancer risk testing done and then to develop a personalized breast cancer risk reduction and screening plan.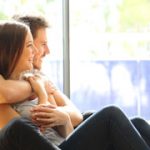 Sexually Transmitted Disease Screening And Treatment
Click Arrows to Learn More
We recommend sexually transmitted infection screening annually for all women 26 and younger as well as anytime any patient of any age has a new sexual partner or thinks they may have been exposed to a sexually transmitted infection.  We can perform cultures for gonorrhea and chlamydia in the office and we can provide a lab order for blood testing to screen for HIV, Hepatitis A, B, & C, and Syphilis.

Chlamydia – A Common STD
Chlamydia is the most common sexually transmitted bacterial infection in the United States. It is highly prevalent among adolescents and young adults.
It is thought that there are 3 million new chlamydia cases each year in the U.S. Those with the infection do not necessarily have symptoms, so they can spread the disease without knowing it. Adverse sequelae of infection include pelvic inflammatory disease, inflammation of the cervix, inflammation of the urethra, ectopic pregnancy (pregnancy located outside the uterus), infertility, and increased susceptibility to HIV.

The highest infection rates are among sexually active women ages 15-24 years old. The American College of Obstetricians and Gynecologists (ACOG) recommends routine screening for chlamydial infection for all sexually active women aged 26 years or younger and other asymptomatic women at high risk for infection.

Positive cultures can be treated with oral antibiotics. Testing for reinfection 3 months after treatment is recommended. The exception is pregnancy, when "test-of-cure" testing is required. Sexual partners should be referred for evaluation and treatment.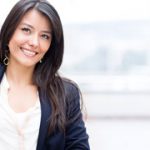 Pap Smears and Cervical Cancer Screening
Click Arrows to Learn More
We recommend that most patients receive an annual pap smear to ensure close and accurate monitoring of cervical cancer risk. Along with a pap smear we may also test for the presence of HPV (human papilloma virus) which is a virus that can sometimes lead to abnormal cells on a pap exam as well as may sometimes cause genital warts.
If your pap smear is abnormal you may be asked to return for a repeat test or you might be scheduled for colposcopy which is a procedure where cervical biopsies may be obtained for further analysis. Many patients receive an abnormal pap smear result at one time or another and upwards of 80% of all sexually active men and women get HPV at some point in their lives. Often these resolve on their own, but continued regular screenings are important for close monitoring.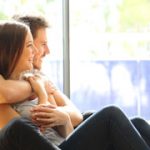 Perimenopausal Abnormal Bleeding
Click Arrows to Learn More
As women approach menopause, the incidence of anovulatory uterine bleeding increases. Most bleeding changes at this time are related to normal menopausal transition, but pre-cancerous and cancerous conditions need to be ruled out. Perimenopause starts with the onset of cycle irregularity and ends one year after the last menses. The average age of menopause in developed countries is 51.4, and the average duration of menopausal transition is 4 years. Pregnancies, although rare, may still occur until one full year without menses. Therefore, for some women hormonal contraception, rather than hormone therapy, should be used for pregnancy prevention, menstrual control, and relief of perimenopausal symptoms. Premenopausal use of hormone therapy will not provide menstrual regularity or contraception.
The treatment approach to perimenopausal abnormal uterine bleeding is usually medical, because it is an underlying hormonal abnormality. Surgical therapy is indication if medical therapy fails, is contraindicated, is not tolerated by the patient, or the patient has intracavitary lesions such as polyps or fibroids.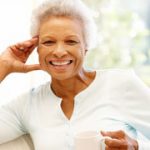 Osteoporosis Screening, Prevention, Diagnosis and Treatment
Click Arrows to Learn More
Osteoporosis is a skeletal disease characterized by low bone mineral density, causing decreased bone strength and increased risk for fracture.
Approximately 1 in 7 women over age 50 have osteoporosis. The incidence of osteoporosis increases progressively with age after menopause. It is thought that half of all women over age 50 can be expected to suffer an osteoporosis related fracture in their lifetime. Consequences of these fractures include pain, difficulty walking, loss of independence, altered body image, and depression.
Factors that increase the risk of osteoporotic fracture include aging, genetic predisposition, estrogen deficiency, physical inactivity, and conditions that increase the likelihood of a fall. A previous osteoporotic fracture is associated with a greatly increased risk for subsequent fracture.
A bone density scan is used to test for osteoporosis. It measures bone mineral density in the lumbar spine and hip. Risk for fracture is assessed by comparing the mean of the reference population. We refer our patients to local imaging centers for this test.
There are different treatment options for osteopenia and osteoporosis, based upon the results of the test and risk factors.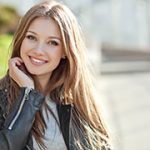 Integrative Care
Click Arrows to Learn More
We offer lifestyle counseling, cholesterol management, mindfulness practices, herbal and botanical treatment, and referral for acupuncture and other complementary services.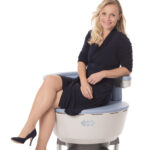 Incontinence / Urogynecology
Click Arrows to Learn More
Ladies who have problems with leaking urine or pelvic organ prolapse might need urogynecology services.  Pregnancy, vaginal delivery, previous pelvic surgery, infection, and aging can cause stress on pelvic organs which can lead to discomfort and unintentional urine loss.  Sometimes these problems can be treated with dietary changes, improved bathroom habits, use of medication, placement of a pessary, or specialized surgery.  Individual evaluation can determine which approach is best of each patient.
Emsella® is a device that uses high-frequency electromagnetic stimulation (HIFEM) to stimulate the pelvic muscles to give you stronger, more supportive pelvic muscles. The treatments help you regain urinary control and improve sexual health for both women and men. It is a non-invasive, no downtime treatment that performs pelvic floor Kegels consecutively. Contractions that are physically unachievable with any other method.
Emsella® helps to tighten the deeper muscles that Kegel exercises don't reach. It also shortens time to results compared to doing a daily Kegel routine which can take months of consistency to reach adequate results. Think of Emsella® as SUPER KEGELS.
Emsella® is not only non-invasive, non-painful, and non-surgical, it is also non-medical which means medication is not needed. Other benefits include no side-effects from use of medication, such as dry mouth and constipation. Obviously, there are none of the surgical risks that can occur even with minimally invasive surgery.
How does Emsella® Work?
Since this is a non-invasive procedure, there is no pre-procedure preparation. You simply sit in the Emsella® "throne". As the device works, you can read a book, check your texts, or just relax. Each session is 28 minutes long and is equivalent to 11,200 Kegels. We typically recommend a minimum of 6 treatments, 2 times a week for 3 weeks. Touch up sessions can be done, if desired.
What does an Emsella® Treatment Feel Like?
You will experience tingling and pelvic floor muscle contractions during the procedure. You may resume daily activities immediately after the treatment.
What Results Can You Expect from Emsella®?
You may observe improvement after a single session. The results will typically continue to improve over the next few weeks. Clinical studies reveal that after six, 28-minute treatments over three weeks, 95% of patients reported improved quality of life, with a 75% reduction in pad use.
Contact Renaissance Healthcare for Women today to schedule a consultation and learn how Emsella® can help improve your gynecologic health!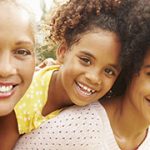 Other Gynecology Services
Click Arrows to Learn More
Premenstrual Syndrome Management
Urinary Incontinence Evaluation & Treatment

Urodynamics
Urogynecology & Pelvic Reconstructive Surgery

Gynecologic Surgery

Hysterectomy
Myomectomy
Uterine Endometrial Ablation

Infertility Evaluation, Testing & Treatment
Menopause Management
Pre-surgery blood test to see if person is at higher or lower risk of cancer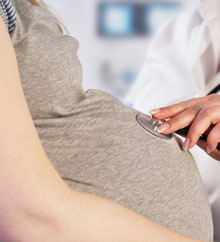 Obstetrics Services
We offer a range of obstetrical services and follow pregnancies from beginning to delivery and the post-partum period. We also perform infertility evaluations.
Family Planning & Pre Pregnancy Visits
Preconception Counseling
Reproductive Medicine

Infertility Testing & Treatment
In Vitro Fertilization (IVF)

Prenatal Care & Testing

NIPT (Non-Invasive Prenatal Testing)
New PreTRM Testing

Perinatal Care & Support (During Pregnancy & Postpartum)

Fetal Monitoring
Ultra Sounds
High Risk Pregnancies

Cord Blood Banking
Birthing Options
Labor & Delivery Care
Postpartum Care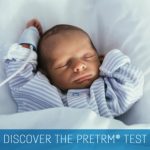 PreTRM Test
Click Arrows to Learn More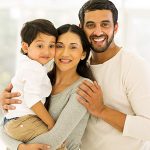 Infertility​
Click Arrows to Learn More
The fertility services we offer include basic work-up and diagnosis, treatment, and referral when necessary.
We recommend an infertility consultation in the following situations:
Women who are under 35 years old should seek an infertility consultation if they have been trying to conceive for a year or more unsuccessfully.
Women who are 35 years old or older should seek an infertility consultation if they have been trying to conceive for six months or more unsuccessfully.
Women who have believe they have a risk factor for infertility or who have irregular cycles should seek an infertility consultation when they plan to start a family.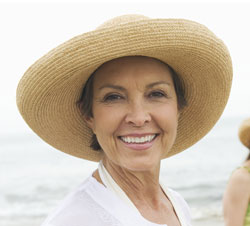 Aesthetics and Women's Health Treatments
We offer a variety of in-office aesthetics and women's health treatments.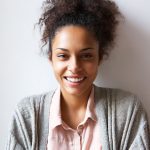 In-Office Laser Treatment
Click Arrows to Learn More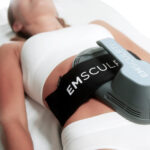 Body Contouring & Muscle Toning
Click Arrows to Learn More
EMsculpt Neo® is the first and only non-invasive body shaping procedure that uses radiofrequency heating for fat reduction and high intensity focused electromagnetic energy (HIFEM®) for muscle strengthening and toning. EMsculpt Neo® reduces fat by 30% and increases muscle by 25% on average. You can sculpt your abdomen, buttocks, arms, and legs with this treatment. 
This treatment may be useful after pregnancy to help tighten skin and regain abdominal muscle strength and improve overall core strength.  While fat can be reduced with EMsculpt Neo®, best results after pregnancy, can be achieved in combination with regular exercise and sensible nutrition.
How does EMsculpt Neo® Work?
EMsculpt Neo® delivers radio frequency to destroy fat and a HIFEM® procedure to stimulate muscle in the treatment area. The procedure gives you results while laying down and doing the equivalent of 20,000 crunches, squats, or reps in just a 30-minute treatment. We recommend four 30-minute treatments, scheduled 5-10 days apart. The best time to see the results is 3 months after the last treatment.  Touch up treatments can be done, as desired.
Studies show 4 EMsculpt NEO® treatments is the equivalent of a 12–16-week High Intensity Interval Training (HIIT) camp! We work out 90-100% of your muscles whereas in a normal workout you can only work out 40-60% of your muscles. There are also many wellness benefits to the treatment as well such as overall core strength.
What does an EMsculpt Neo® Treatment Feel Like?
The EMsculpt Neo® procedure is simple and easy. There is no pre-preparation required for this procedure. You will lay down while the applicators are applied over the treatment area. During the treatment you may feel intense, yet tolerable muscle contractions along with heating sensation which is comparable to a hot stone massage. Once the procedure is completed, you can immediately get back to your daily routine.
What happens to the fat that is eliminated by the EMsculpt Neo® procedure? 
After the treatment, the dead fat cells are flushed out from the body through metabolic processes. The rest is flushed out by the body. There is minimal muscle tenderness the next day.
Contact Renaissance Healthcare for Women today to schedule a consultation and learn how EMsculpt Neo® can improve your muscle tone and reduce fat.   (Hyperlink to contact page)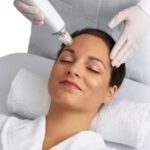 In-Office Microneedling
Click Arrows to Learn More
The Potenza™RF Microneedling treatment uses ultrafine needles and heat to penetrate the top layer of the skin and trigger the body's natural healing process to regenerate new collagen and elastin. This treatment can be performed on all skin types, anywhere on the body and anytime during the year.
Whether you want to tighten and firm your skin, minimize the common signs of aging or reduce blemishes, you'll unleash your skin's potential after only a few treatments. The elastin and collagen building typically takes place 4-6 weeks after treatment, with optimal results usually are seen at 12 weeks after the last treatment.
To learn more, watch this video about the Potenza microneedling:
Please contact our office to schedule a consultation.
See our Facebook page for Zoom events explaining the procedure.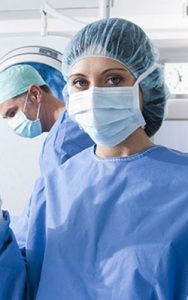 Minimally Invasive Surgery
Dr. Barbi has specialized training in minimally invasive and robotic surgery. Our office staff is also trained in a number of in-office laser treatments.
Advanced laparoscopic & hysteroscopic surgery
da Vinci® robotic Hysterectomy
da Vinci® robotic Myomectomy
da Vinci® robotic ovarian cystectomy
da Vinci® robotic Endometriosis Resection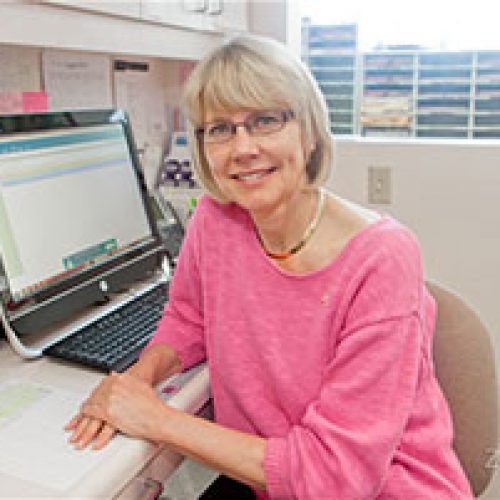 Telemedicine
Dr. Barbi offers Telemedicine to provide consultation and diagnosis remotely. Please contact Misty for an online appointment. She will provide a secure password and guidance for your Zoom call.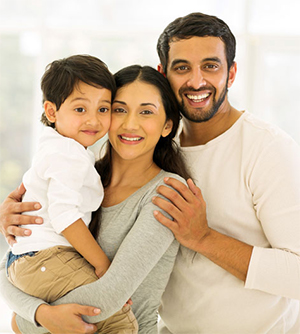 Infertility
The fertility services we offer include: basic work-up and diagnosis, treatment, and referral when necessary.

We recommend an infertility consultation in the following situations:


Women who are under 35 years old should seek an infertility consultation if they have been trying to conceive for a year or more unsuccessfully.
Women who are 35 years old or older should seek an infertility consultation if they have been trying to conceive for six months or more unsuccessfully.
Women who have believe they have a risk factor for infertility or who have irregular cycles should seek an infertility consultation when they plan to start a family.