At Renaissance Healthcare for Women, we seek to provide the highest level of care through our highly skilled health care professionals and state of the art technologies. We are devoted to addressing the individual needs and demands of patients in a warm and caring environment.
With years of experience, our physician and nurse practitioners demonstrate professionalism and expertise at every level. Offering a full range of OB/GYN services from an initial exam through menopause and beyond, our goal is to offer patient centered medical care based on mutual trust and communication.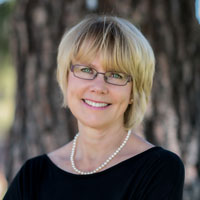 Barbi Phelps-Sandall, M.D., FACOG, M.Ed
Barbi Phelps-Sandall, MD, grew up in the Cleveland suburbs. Her memories of visits with loving grandparents, cousins and good friends are endearing to her. She traveled throughout the United States and Europe as a teenager with "Up With People". Ohio State was the site of her undergraduate work, where she earned degrees in Biology and Dental Hygiene. She received a Masters in Health Education from the University of Cincinnati while practicing as a dental hygienist and teaching at a community college. A move to California was an exciting change from the Midwest. Her graduate studies continued at CSU in Sacramento. During that time she taught at Sacramento City College and UC San Francisco.

Dr. Phelps-Sandall attended medical school at UCLA and performed her internship and residency in OB/GYN at Santa Clara Kaiser. Her interest in integrative medicine led her to a Fellowship Program at the University of Arizona under the leadership of Dr. Andrew Weil. She participated in the Leadership Program in Integrative Healthcare at Duke University. Her leadership roles include serving as Chairperson of OB/GYN at El Camino Hospital, member of the American Congress of OB/GYN, President of Palo Alto Alumnae Association of Kappa Kappa Gamma, and Board Member of Healing Journeys.

She is trained in robotic surgery and other minimally invasive techniques.

Volunteer work includes: a week working in Haiti shortly after the earthquake (2010), participating in the Susan G. Komen 3-Day Walk (2011, 2018 & 2019) and participating in the Avon39 (2012-2017). Walking 72 miles of the Camino de Santiago Compostela (Spain) was so inspiring that it led to a second pilgrimage of 182 miles in 2017, carrying the names of 100 cancer victims for recognition.

Personal interests: reading (history, biographies, and the classics.) Scuba diving (Hawaii, Cayman Islands, Mexico, and the Galapagos Islands.) Animals (two wonderful pups: Berkeley and Sweet Pea and a cuddly kitty, Kitsy.) Physical fitness (spinning, Pilates, yoga, jogging, hiking.)

Medical School: UCLA

Internship & Residency: Santa Clara Kaiser

Board Certification: Obstetrics & Gynecology

Special Procedures & Techniques: Integrative Medicine, Genomics, MonaLisa Touch®, TempSure® Skin Tightening, Vectus® Hair Removal, Robotics and minimally invasive surgery
Susan Hong, NP-C
Susan Hong, NP, is board certified by the American Academy of Nurse Practitioners. She has 12 years of practice experience. Her areas of expertise include wellness care, women's health, acute illness, minor injuries, Chinese/Asian health, and chronic disease management. She previously worked as an RN in acute care for over 10 years and currently serves as a hospitalist NP in acute care.

At Renaissance Healthcare for Women, Susan also practices Aesthetic Medicine (medical procedures that are aimed at improving the physical appearance and satisfaction of the patient). She has a passion for solving patients' problems which she considers the greatest reward of her work.

During her spare time, she likes to stay active physically - going to the gym, practicing yoga, hiking and travelling. She is bilingual in Chinese Mandarin.
Our office is affiliated with the following hospital(s):

El Camino Hospital – Women's Hospital
Silicon Valley Surgery Center – Los Gatos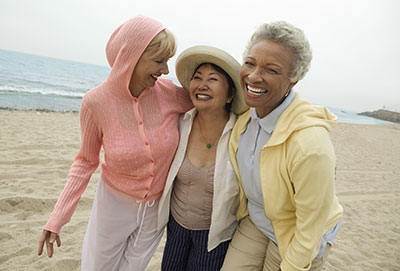 Call our Friendly Office Staff Today